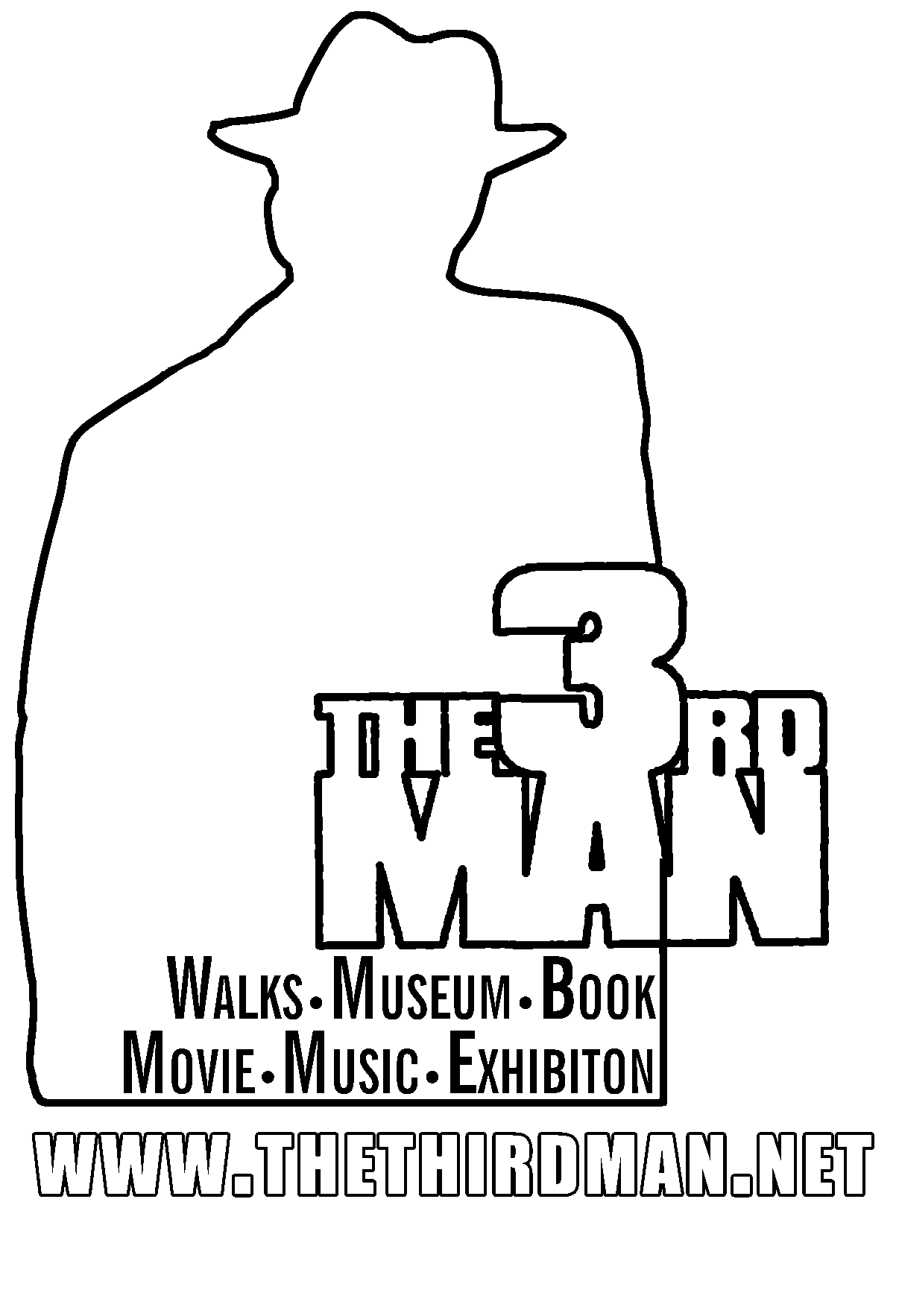 Harry Lime

On November 18th 1948 Orson Welles was united with the film crew in Vienna after several unhappy attempts to bring him into the city. Nobody really knew what he would be up to in Vienna. On the set there were mixed feelings. Everybody knew he was a genius but also very difficult to handle. No problem for Joseph Cotten as they have known each other since working together at the Mercury Theatre. But also Carol Reed was in no way afraid of Welles as the script was very well planed and Orson only needed to appear three times ....
Major Calloway

On Set Trevor Howard was handed the 'Jolly Good Fellow'. He was always up to a good laugh or a joke, though stil sometimes he became a bit of a nuisance. There was always something to drink on set, but Trevor definitely drunk most. One day he even managed to get arrested during the filming by the Military Police for impersonating a British Officer.
Holly Martins

On the occasion of the new released 50th aniversary edition a film critic writes 'It was Joseph Cotten, who gave the film something special with his Portrait of a stubborn-straight-naive American. His Holly Martins is the personification of an American who still has not abandoned the straightness of a cowboy of the days of the pioneers and, like Don Quichotte, makes his way without consideration on losses - even his friend beeing the meanest racketeer and his teanage like love is convicted to fail.'
Anna Schmidt

Alida Valli, who only spoke little german, like many others on the set, had difficulties learning bits and pieces of viennese, lived rather relacted and made no talk of herself through extravageances. She only had more contact with Joseph Cotten whom she knew from previews films in Hollywood... and Orson Welles? 'The Third Man was the only film I have watched because I really liked it - and then I watched Alida Valli and I had to ask myself, what have you thought when staying in Vienna for ten days and not having taken the first step towards her?' (Orson Welles)
Sergeant Paine

Celebrated british actor, who first worked on stage at the age of six, later enjoyed an education at the Royal Academy before becoming a stage and television celebrety. His speciality were Military-, Police- and Spy rolls especially as "Mr. M" in James Bond films
from 1962 - 1979.
Harrys Hausmeister

One of the most popular austrian actors, who was also celebrating a big success on german stages. He acted in more than 250 films, very often at the side of Hans Moser.
Hansl

The only three year old boy was visiting his father on the set when Carol Reed decided to integrate him into his film. It was though his only film and he is living in Vienna at the present day.
Annas Landlady

When starring in the Third Man the austrian actress and Doyenne of the Vienna Nationa Theatre, Hedwig Bleibtreu, was able to look back on a 50 year's carreer and over 300 rolls as an actress. Despite her age her esprit was unbroken and when travelling to the london set she did not even refuse taking the plane. After the first day of filming at Shepperton Studions her collegues declared her the 'youngest 80year old who has ever played at the studios'.
Baron Kurtz

Ernst Deutsch is counted one of the most important charakter performans in german speaking theatres. He also played in over 60 films. In 1933 he emigrated to England and then to the US, but in 1947 he returned to Vienna and into the National Theatre. He spent the last years of his life in Berlin.
Popescu, the Rumanian

Besides his carriere on stage in Vienna, Prague and Berlin Ernst Breuer was a well know acteur and director of austrian film, especially at the time of Wien-Film from 1938 to 45. His last film was Unter den Sternen von Capri (1953).
Dr. Winkel

Also Erich Ponto was known as one of the most important actors of german speaking theatre and film. For a short time after the war, he was also working in Dresden as super intendand. He was disovered by Carol Reed while on a short visit to Vienna.