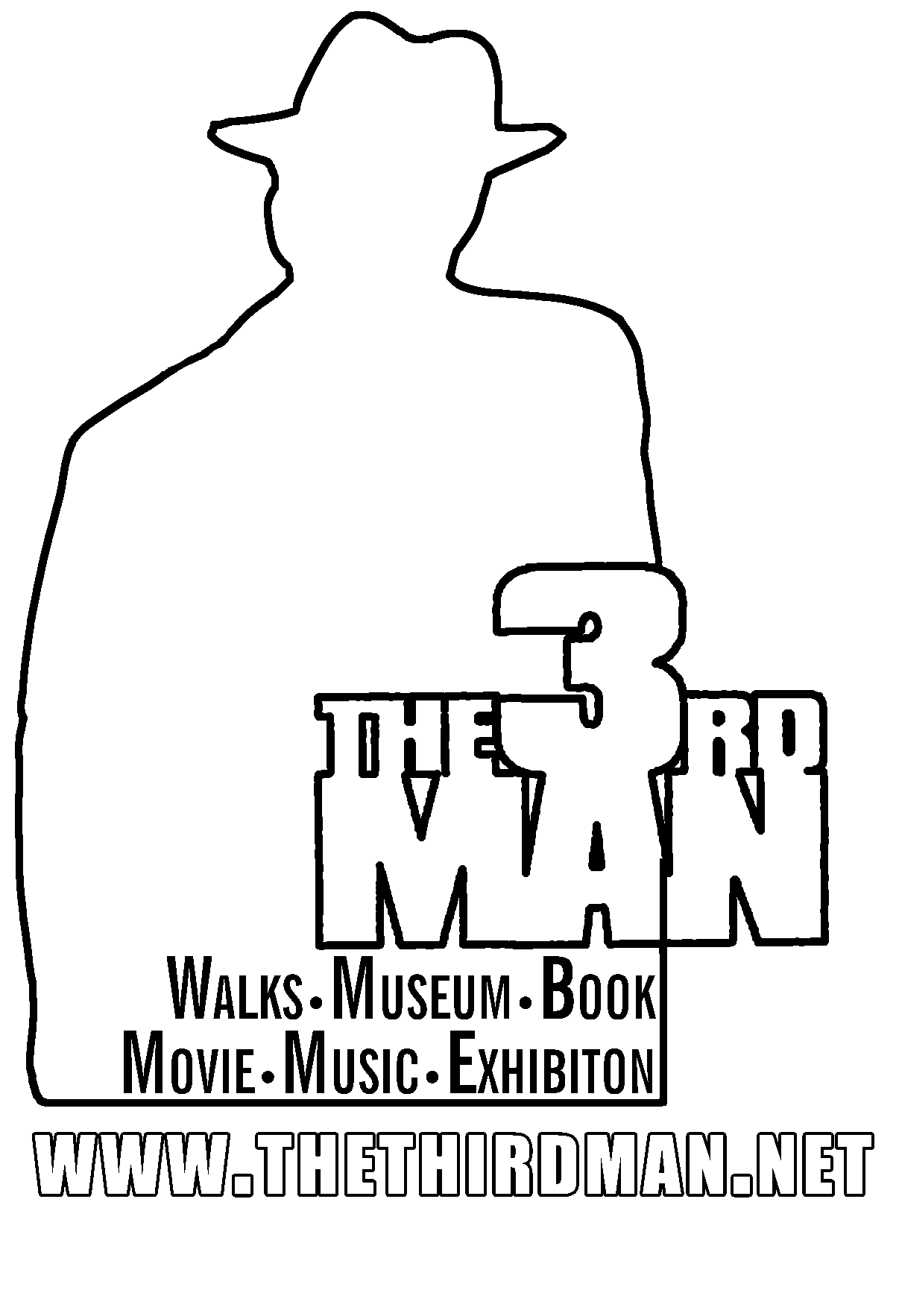 Guestbook
---
Stephen McCallum, wrote on 17 - May - 2005 (19:31Uhr)
I visited Vienna for a single day while on holiday in nearby Bratislava in February of this year. It was very cold, even for a Scotsman, but beautiful. Better still, it was a Monday so I got to experience the tour (which I'd read about a few years before)
Due to the very cold temperatures and the sewers being closed, we went to the newly opened museum instead, which was just as good.
The one thing that stood out was Barbara's unbelievable enthusiasm for the subject and skills as a guide (even within the museum!)
Thank you so much for what turned out the be highlight of my trip. I look forward to visiting again, hopefully when the sewers are back open (and it's not so cold!)
PS The film is now one of the favourites in my DVD collection.
Anne, wrote on 11 - Mar - 2005 (13:47Uhr)
Thomas, wrote on 8 - Jan - 2005 (17:43Uhr)
I saw this great film on TV last night on swr (German Third Public TV-Channel), and I confirm that this is one of the best movies I've ever seen. Not only the brilliant white-black pictures, but also the very interesting dialogues and conversation convinced me. That's what I am missing in our modern "knuff-puff-I love you-I kill you-action" movies: conversation which makes sense, and which I like listening to.
Ken Cameron, wrote on 28 - Nov - 2004 (18:20Uhr)
I enjoyed visiting the exhibition in Vienna in December 2002. It will be helpful if you can include some information on your web site showing if and when the English version of the book will be published. I have checked your web site, Amazon etc for the last 2 years but without success. Is there any news ?
Lesley O'Hara, wrote on 19 - Nov - 2004 (07:53Uhr)
Has the English version of the book been published yet? If so how can I obtain a copy? I am currently putting together an article following on to my participation in The Third Man walk with Brigitte Timmerman last May.

many thanks
Lesley O'Hara, Perth, Western Australia
David A. Lienhart, wrote on 14 - Oct - 2004 (22:44Uhr)
I first saw this movie as a child. I was 10 years old when it came out. It has been my favorite movie ever since. I wore out the videotape and then purchased the DVD. I would like to purchase the book. Is it available for shipment to the US?
Chris, wrote on 12 - Oct - 2004 (20:43Uhr)
I'd be interested in purchasing The Third Man Book when it is out in English.
Can you tell me when and where I can get it in the U.S.?
Thanks!
Chris
Christine Aldridge, wrote on 15 - Jun - 2004 (20:55Uhr)
When my friend Margaret and I visited Vienna in May, we expected that our visit to the Opera House would be the highlight of our trip.Not at all!It was,"The Third Man" guided tour!A truly facinating and interesting walk.Our thanks to Brigitte Timmerman for her obvious expertise and enthusiasm.
Lenny Butler, wrote on 23 - May - 2004 (04:07Uhr)
As a kid I waited impatiently for Harry Lime every
saturday night the T.V. series starring Micheal Rennie , enthralled. Then as time passed I bit through the sweetener into the real thing. Vonderbar
The classic classic
Ken Bowman, wrote on 11 - May - 2004 (08:56Uhr)
I am looking forward to re-visiting Vienna soon. I was there in the 90's. I believe "The Third Man" was the greatest film of all time. On my first visit, I looked up the sites, and was caught up in the atmosphere of the city. Unfortunatly,there was no film type tour in those days, and a visit to the sewer was not on. I'm glad that one can now see these sights on a guided tour. And please, when and where is the exhibition down here in Australia to be seen. Wouls be grateful if you could assist.
Robert W, wrote on 3 - May - 2004 (15:18Uhr)
I did the guided walk with Brigitte about 6 years ago after many
more years fascinated with the film, and Wien. A truly wonderful experience.

I just noticed the exhibition is meant to be in Australia now. Do you have
dates and venues for specific cities yet? There are a few of us I know around
the country who are hoping to catch it.
Sarah, wrote on 15 - Apr - 2004 (08:46Uhr)
Greg's Mba Online Degree college, wrote on 2 - Mar - 2004 (04:59Uhr)
I think its a good one..cheers :-)visit
<a href="http://www.program-online-degree.com">Greg Mba Online Degree School</a>

john brannan & maggie de caro, wrote on 28 - Feb - 2004 (17:03Uhr)
will be in your city monday june 14
how do we sign up for the tour
read about your tour in the usa today newspaper
how exciting
good luck and good health
john & maggie
Martin, wrote on 23 - Feb - 2004 (23:17Uhr)
Andrea, wrote on 18 - Jan - 2004 (12:41Uhr)
Thomas, wrote on 12 - Jan - 2004 (15:56Uhr)
alex schultz, wrote on 28 - Dec - 2003 (17:30Uhr)
wondering about the exhibition- is it now in Zagreb as
listed? I don''t see info about it on Zagreb's tourist
website. any info appreciated.
Great Site, great work for one of the greatest films of all
times. Thanks.

REP:Dear Alex!

Yes, the exhibition is in Zagreb, and you will find it in the
Muzej MIMARA
Rooseveltov trg 5
18.12.03-11.01.2004

Enjoy the exhibiton and a Happy New Year to you
Lasse, wrote on 9 - Dec - 2003 (16:19Uhr)
Nice Site,
but i need a summary in english for this wonderful book plz mail me! TIll 16.12.03
By the way i am german! ;)

Tpatriot@web.de




Richard Whicker, wrote on 14 - Nov - 2003 (22:53Uhr)
Christopher,
I saw the movie in 1949, at the age of seven. From that moment I knew that somehow, someday, I would have to see the locations where it was filmed. It took over fifty years to fulfill that wish, but the wait was worth it! Your tour is, undeniably, a first class experience. I recommend everyone to see the movie, then see Vienna - with you as a guide. If you wish I have some photos from underground I can send.

Rich Whicker
California (the unburned part)
Marlene, wrote on 31 - Oct - 2003 (20:17Uhr)
Thomas, wrote on 8 - Oct - 2003 (19:54Uhr)
Yvonne Cassée, wrote on 8 - Jul - 2003 (22:48Uhr)
On Friday 4th July we (Hendrik Jan and I from the Netherlands) had the Third Man Tour with you. It was more than wonderfull. On the 3th of July we had our honeymoon anniversary, and our trip to Vienna was becouse of the movie "the third Man" and your tour that was mansioned. Brigitte, thank you very much for the great tour and your book !!!!